A Château on the French Riviera: Modern Interiors by OITOEMPONTO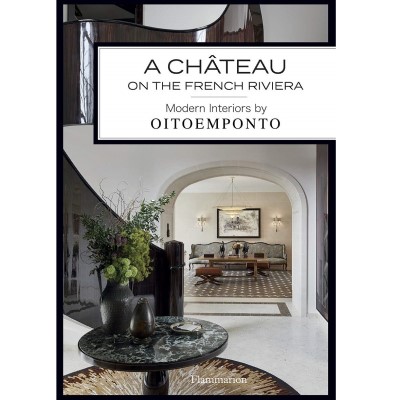 Near the glittering coast of the French Riviera, surrounded by a luscious cru classé vineyard, OITOEMPONTO architects oversaw the renaissance of Château Saint-Maur de Cogolin through an assiduous, four-year renovation. Using refined materials, they created a luxurious and relaxing oasis that combines art, signature design pieces, and a sense of harmony both inside and outside the château.
This volume traces the renovation, from initial watercolour sketches and photographs―reproduced here on offset paper―through to the finished private family residence. This exquisitely illustrated volume takes readers on an intimate tour of the immense reception rooms, bedrooms and suites, entertainment areas, and secret chambers in the vast (17,000 sq.ft. / 1500 m²) château. This reinvention into a splendid reception space of incomparable charm is the residence's most luxurious incarnation to date.