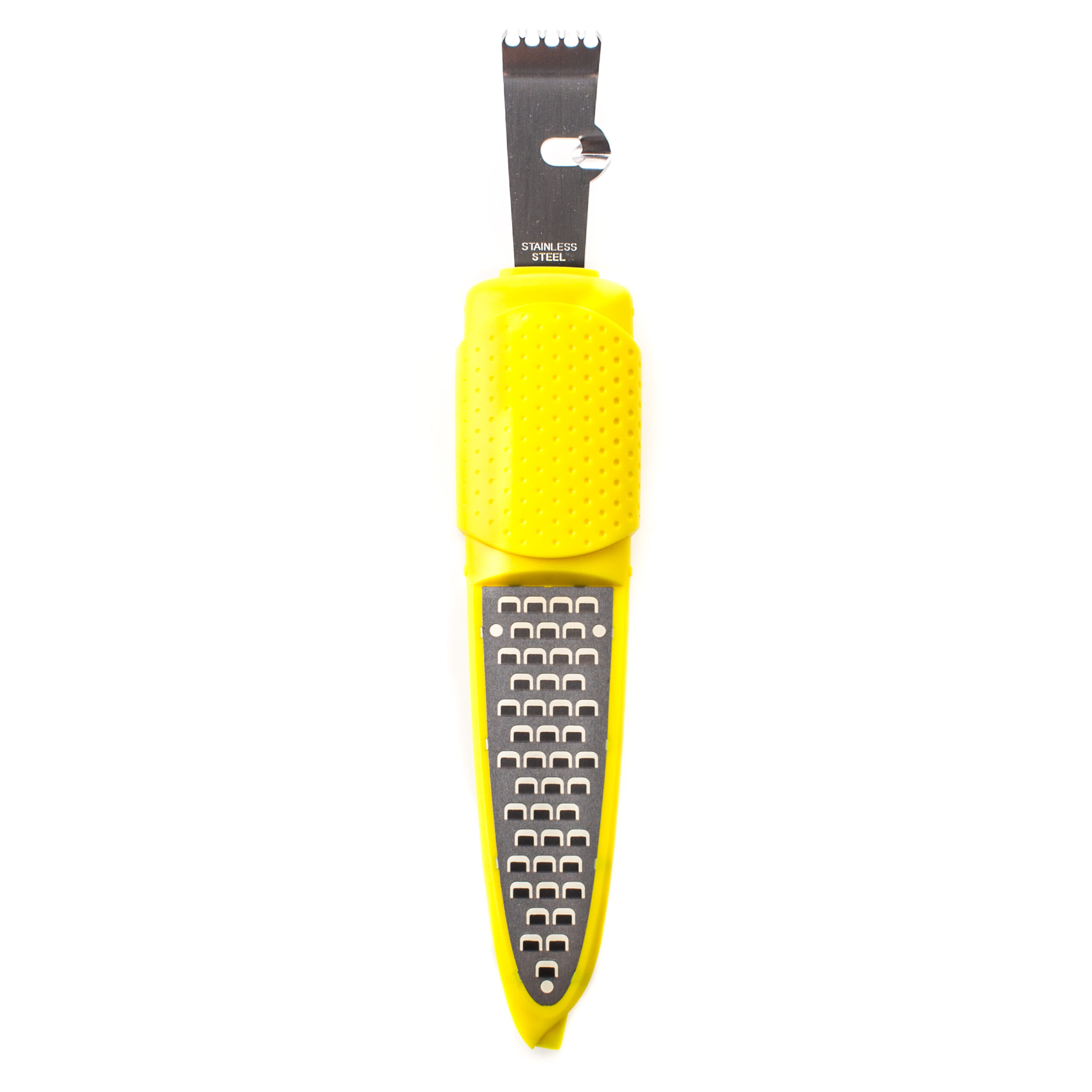 A great stocking filler for anyone who is embracing the must-have flavour, Yuzu, but perfect for use with any citrus fruit.
This ergonomic zester is great to handle and effective to use.
Scrape off the ideal amount of zest for any recipe or cocktail using the grating edge, or for longer 'strips' of zest for decoration use the sharp forked implement at the end.