Le Grand Fromage – The Large French Cheese Hamper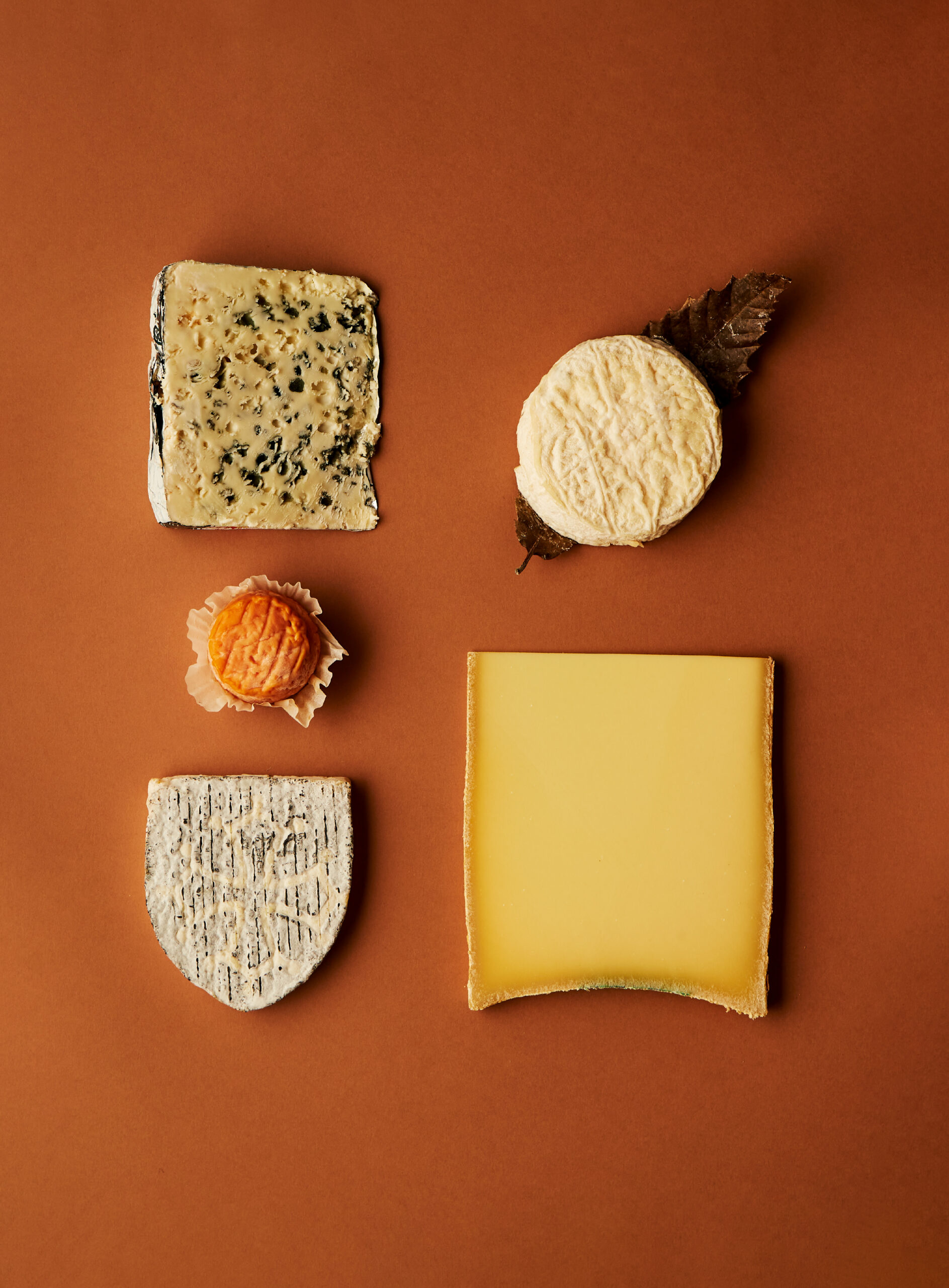 Name of Box : Le Grand Fromage – The Large French Cheese Hamper
Available from : NOW
Price : £55
Delivery : Free ( As we offer free delivery on orders over £20 )
Total weight of cheeses: Approx 905g
What's in the hamper:
5 fabulous French cheeses that are sure to delight.
ROQUEFORT CARLES
215g – Sheep, Raw Milk
Unpasteurised sheep's milk and matured in the Roquefort caves.
MOTHAIS SUR FEUILLE
200g – Goat, Raw Milk
Wrapped in a chestnut leaf, this goats' cheese is nutty and complex.
BEAUFORT D'ETÉ     
250g – Cow, Pasteurised
Pliable and slightly crystallised with notes of honey, pineapple and butter. From Affineur Paccard.
TEMPLIER
180g – Cow, Raw Milk
A delicate, buttery and slightly farmy cheese, with a gooey texture. From Affineur François of Fromagerie Xavier. This cheese style is marked with a cross, in reference to the Knights Templar who were active in the Languedoc area. Typically made from goats' milk, the use of cows' milk is a creative twist.
TROU DU CRU
60g -Cow, Pasteurised
Trou du Cru is a washed rind cheese produced in the Bourgogne region, originally by Robert Berthaut in the early 1980's, as a baby version of their famous Époisses . It is washed in the local Marc de Bourgogne eau-de-vie. It possesses all the pungent delights of an Époisses, but can easily be consumed in one sitting, thus avoiding the wrath of a non-smelly-cheese-loving partner.
Extras: Partners for cheese e.g. crackers, Toasts and condiments also available on our website.
Other deli products such as Cornichons and charcuterie, and selected fine wines are also available!