The Classic Christmas Hamper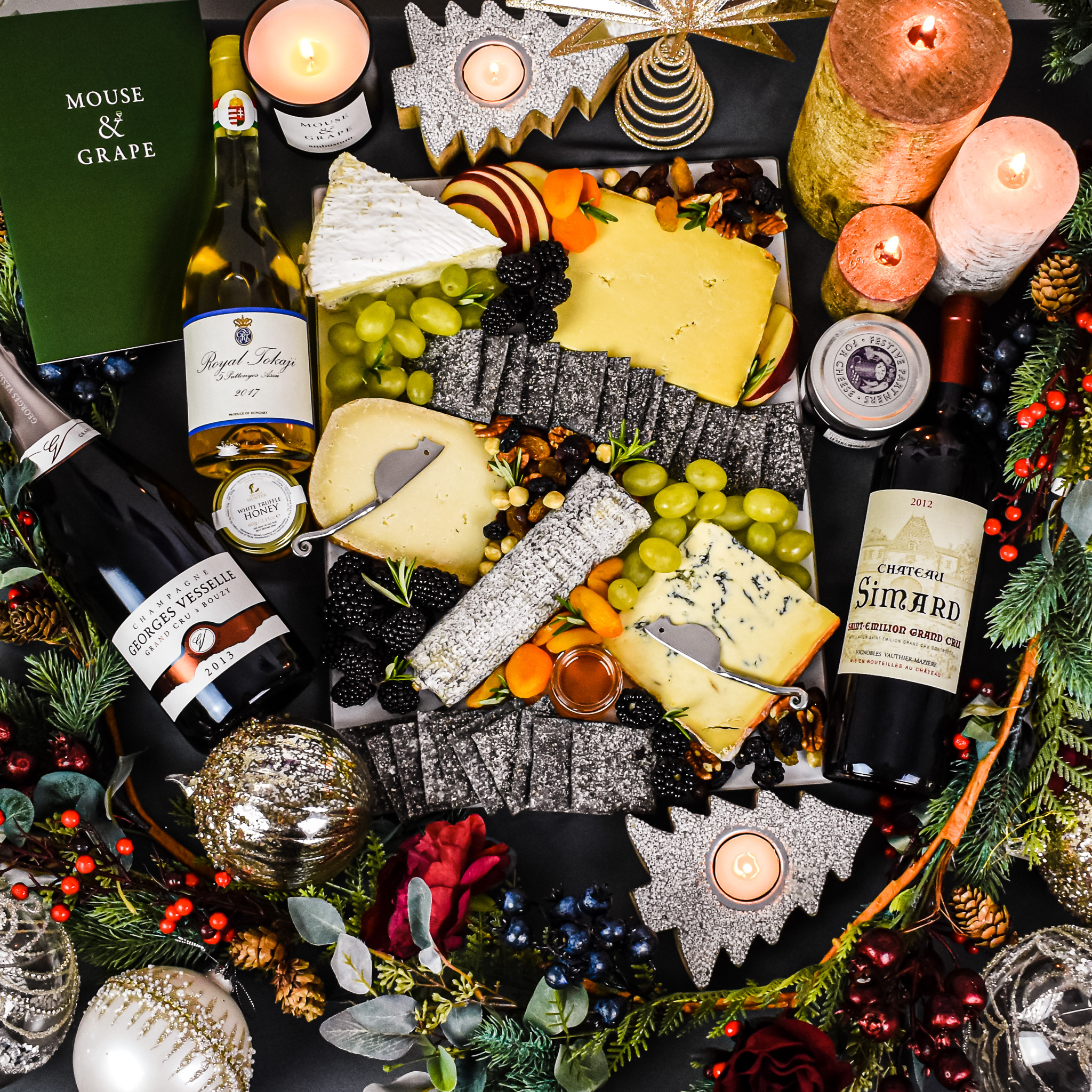 The hamper comes with a booklet to guide you through your tasting, alongside general cheese and wine tips. Also included are Mouse & Grape tasting notes and pairing recommendations. You can use your free pencil to make notes and record your thoughts as you enjoy your unique at home tasting experience.
Pre-order on or before Thursday 15th December for delivery on Wednesday 21st or Thursday 22nd December. To pre-order please write 'For Christmas' at the top of your personalised gift message section as you purchase your hamper.
Containing:
2020 Sancerre Blanc Loire Valley
2015 Petit Becot St Emilion Grand Cru
Saint Maure De Touraine 240g
Napoleon 150g
Keen's Cheddar 150g
Fourme D'Ambert or Saint Nectaire 150g
Peters Yard Sourdough Crackers
The Fine Cheese Co Cherry Jam 113g
Wilkin & Sons of Tiptree Pure Honey 28g Mini Jar
Limited Edition Mouse & Grape corkscrew