Taittinger Brut NV Champagne & Glasses Gift Set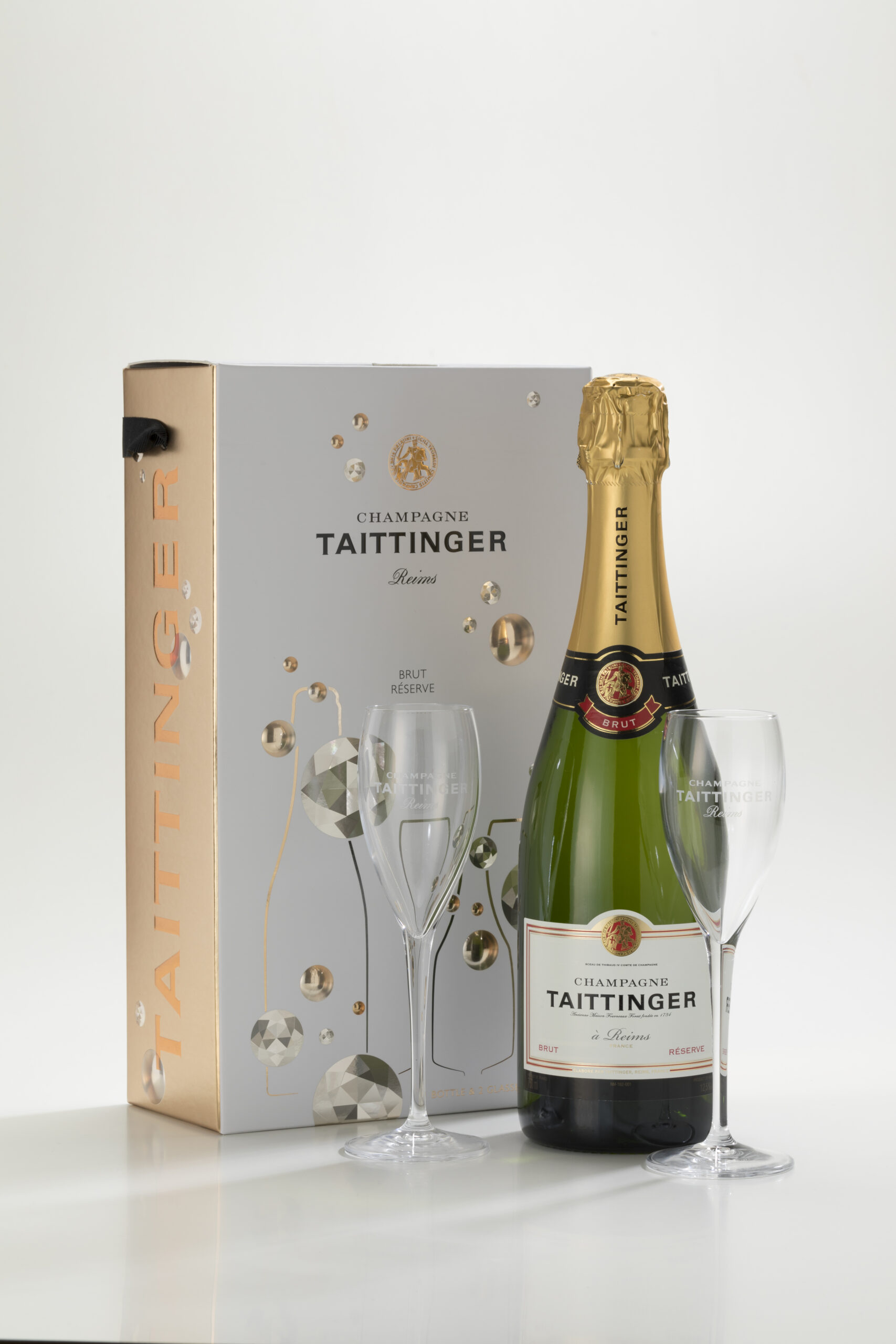 Simply put Taittinger Brut Réserve defines the Taittinger house style. Dry, light and graceful with small, fine bubbles. Fresh citrus fruit and subtle, weightier notes of peach and brioche combine to provide elegance in a glass.
A great non-vintage brut. And a great present for someone who deserves a treat. Both vegan and vegetarian.
Perfect as an aperitif or with canapés, smoked salmon and oysters.